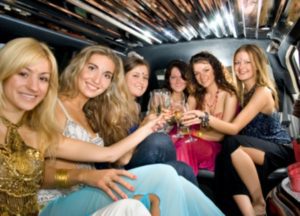 Denver Limo Parties
Night clubbing by limo can be a lot of fun.  Hire a Limo to make it a safe night.  We know all the hot clubs to visit and get the VIP treatment.  We can take you  and your group on a tour of all the major night clubs.  Where the entertainment is the best.  With a group of guests it's very affordable.  We have limo sizes to meet every party event.  
We can recommend all the hot spots to visit.  One of them is P T's Show club.

Denver offers some the hottest nightclubs and entertainment venues. Some nightclubs are extravagant and some are very casual. The nightlife in Denver can carry on into the early morning hours.  Some of these areas that we can take you to are pubs, bars, nightclubs, parties, live music bars, concerts, cabarets, theatre, and popular restaurants.
The Denver area has a great number of dance clubs in the area.  Dance Clubs in Denver include the LoDo District.  It is the hot spot for Ladies Nights Out in the town.  There is also the Club Vinyl, which has many dance clubs in one and has different types of music for different tastes and moods.  Some dance areas include techno, bass and hip hop.   There is even a Rumba Dance Club with live salsa music band  and a large dancing floor.  There is so much to do in Denver,  that you need a limo to help you get to all these locations.  Sit back and enjoy the view. Let All Pro Limousine do all the driving and get you to the night clubs safely.
If you would like a custom quote, please give us a call or send us an email using the form below.
Call All Pro Limousine
720-366-4561